VEROFLO FABRICATED STEEL FITTINGS
VEROFLO Fabricated Fittings are manufactured with skill and precision to the latest specification or client's requirements. The combination of the inherent properties of the materials of construction, the specifications and VERFLO's focus on quality ensures that our Fabricated Fittings have exceptional inherent properties that make it highly suitable for use with pressure pipe. Properties include: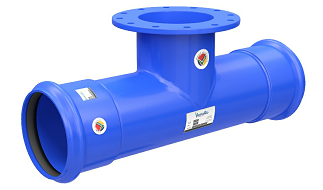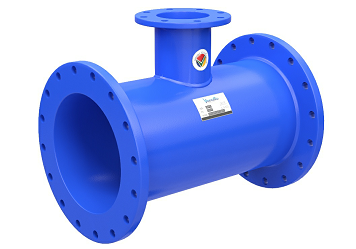 Quality
VEROFLO produces quality fittings to the highest possible standards. This is obvious in the workmanship of the welds, in the quality of the coating and the materials of construction.
Every VEROFLO fitting is made with care and pride to meet the highest possible level of performance in any pipeline application.
Flexibility in Design
VEROFLO fittings come in a variety of jointing options from Plain Ended to Flanged and Socketed or, Shouldered for use with Victaulic couplings. This allows for a connection solution to virtually any piping application.
VEROFLO fittings are manufactured in sizes DN50 to DN1200 as standard and for pressure ratings of up to PN64. Fittings are offered in standard lengths as well as bespoke for specific applications.
The wide pressure range, end connection and coating options and, short lead times for the VEROFLO fittings provides the engineer with flexibility in design and the contractor ease of installation.
High Performance
VEROFLO Steel Fittings have a high tensile strength, a high modulus of elasticity, elongation factor and yield strength. These factors give the fittings the ability to withstand severe stresses caused by shifting ground, heavy loads, water pressure and water hammer. VEROFLO Fittings in addition are highly resistant to cyclic failure making them favourable for use with all pipeline materials including Plastics pipelines.
Coatings
All VEROFLO Fittings regardless of size are fusion bonded epoxy (FBE) coated to 300 microns as standard.
Low Life Cycle Costing
VEROFLO Fittings have a low installation cost, provide maintenance free operation, have high flow capacities, are resistant to cathodic corrosion (dependant on coating) and a relatively low initial purchase price . All these factors combined ensure decades of a low life cycle costing.
Technical Sales and After sales Support
VEROFLO Fittings are supported by a highly experienced design and sales team that can provide the most appropriate and cost effective solutions for any design and installation. Try us!